Child Friendly Dimapur (CFD) - an initiative of ANMA Integrated Development Association (AIDA) organized an awareness drive with the auto drivers on Child Rights at different auto parking areas in Dimapur: Rail Gate 2, Highway, Thahekhu village & Signal Angami (TVSA), Rangapahar parking, D.C court & Duncan parking. The main motive of the program was to create awareness, capacitate the auto drivers on children's Rights and enable them to respond to any unforeseen situation or violation of children's right in the city.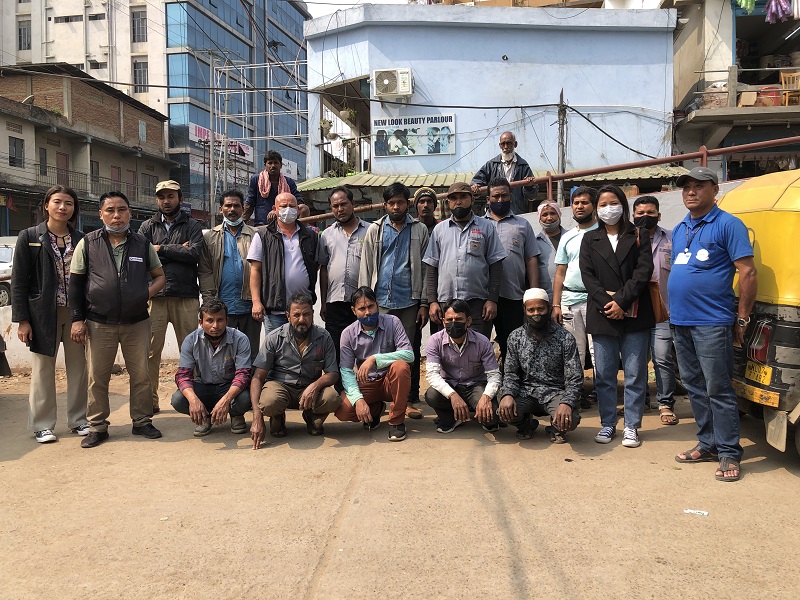 Ms. Garrol Lotha, Coordinator of CFD, stressed on the Acts and Laws relating to children as mentioned in the Indian Constitution and the protection mechanism in case, any act of violation on children's rights occur in the city. CFD team had successfully reached out to different auto parking areas with the assistance of Dimapur District Auto Drivers Union (DDADU) Executive members. Altogether, a total of about 80 auto drivers were addressed during the sessions. Formation of Community Caring Group (CCG) was also initiated in the above-mentioned parking areas where the auto drivers have volunteered to the safety, security and wellbeing of the children.
The auto drivers also actively participated by raising concern on several child related issues such as Right to Education (RTE), child labor, rack pickers, drug abuse and domestic violence –  physical and sexual abuse in the city.