ANMA Integrated Development Association (AIDA) - Don Bosco, implementing SBI Foundation Gram Seva programme in Dimapur, Nagaland, celebrated Earth Day by distributing three different varieties of  Fruit Tree Saplings to our 5 adopted villages- Khriezephe, Diezephe, Urra, Bade & Tsithrongse. The planting of the fruit bearing saplings was carried out by the remedial students, teachers, our village Gram Seva's & Gram Seva Committee members.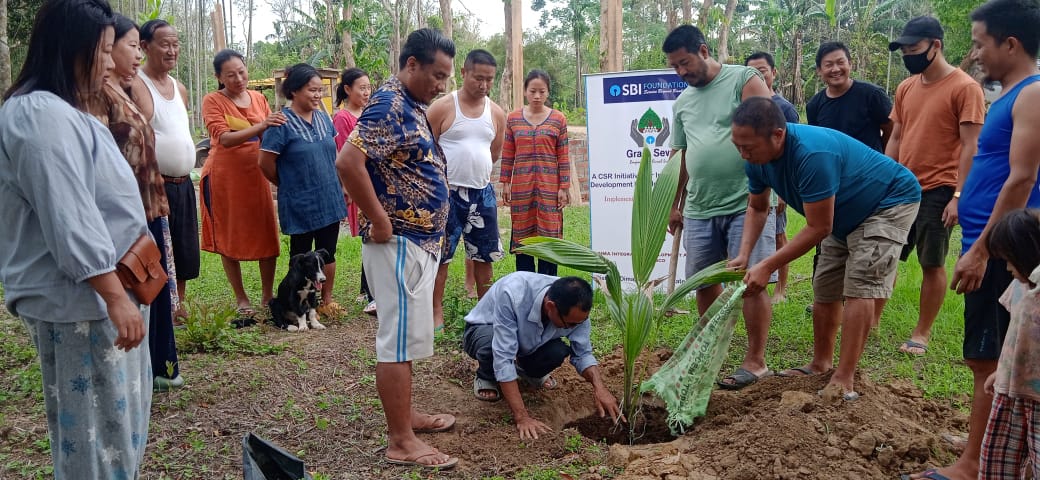 Earth Day is celebrated annually on the 22nd of April, as a reminder to protect our environment, restore damaged ecosystems and to live a more sustainable life and protect the planet from things like pollution and deforestation. Trees are big part of a clean environment. They absorb carbon dioxide from the air while also giving off oxygen. In fact, a 2018 UN report suggests that an additional 1 billion hectares of forest could limit global warming by 2050.
AIDA, through SBI Gram Seva took the initiative to spread awareness about environmental protection and acknowledge the global climate crisis, with our adopted villages by planting at least three varieties of tree saplings nearby their homestead to show support and encourage everyone the importance of protecting our planet and to practice planting more and more trees in the days to come by ensuring its longevity for generations to come.